The 'crown jewels' of Census 2016, as described by Bernard Salt, are now available for our viewing pleasure. Thanks to responses from 90 per cent of Australia's workforce, we can clearly see how Australia is responding to mega-trends such as globalisation, digital disruption and a surging local market for personal branding.
"The single most valuable contribution of the national data survey is the question that relates to the occupations of the workforce, which this time has been broken down into 940 occupations," according to Bernard.
Read an article analysing the results here.
At one end of the spectrum, we're adding 3100 baristas to our workforce per year – clearly we are a nation that runs on coffee – and the professions with the fewest workers are all outdoors types; bungy jump master (a total of eight in the workforce), hunting guide (nine) and trekking guide (21).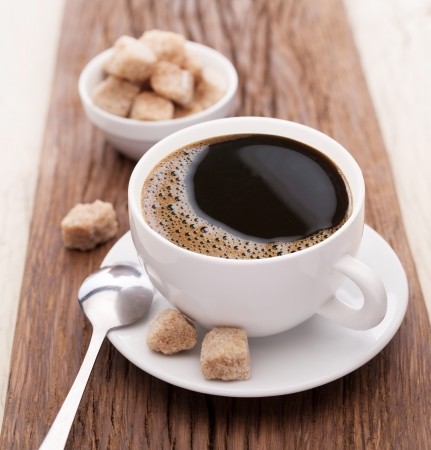 In all seriousness, though, looking critically at the common denominators of job growth across Australia, we need more workers in caring, cleaning, cooking, teaching, serving and advising. These are not jobs in drilling and machining and refining and sewing. Those manufacturing jobs are being outsourced via globalisation to Guangzhou, with product being imported back through ports supporting local demand for skills in logistics, warehousing and transportation.
Most growth is in the largest single job category, sales assistant. Other big-growth jobs include aged or disabled carer, chef, domestic cleaner and kitchen hand. These five occupations have added 154,000 workers during the past five years, or about 30,000 net extra jobs per year.
What is also clear is the huge growth in consulting, a change born from a need for flexible lifestyles, downsized roles and new work habits.
Most losses apply to the job of secretary, down 19,200 or 36 per cent over five years to 34,000 in 2016. A decade earlier there were 82,000 secretaries in the workforce. What's happening for these workers – and increasingly, many others – is reinvention.
"The most valuable skill in the Australian workforce is the ability to take expertise and apply it in different situations. This requires personal attributes such as flexibility, which really means the ability to work with new people, learn new skills and accommodate new working arrangements," proposes Bernard proposed in his analysis.
The question for us all is – this flexibility, the ability to adapt, recognise opportunities and rise to meet them – how do we learn these so-called 'soft' skills? Are these skills being taught, or is it simply an expectation of today's workforce? 
It's a question the Eastern Innovation Business Centre is taking seriously, because the answer is hazy. Most educational institutions do not have these skills on the syllabus, leaving workers to the fate of the 'school of hard knocks'.
At this time of year, school leavers and university students have already nervously studied these stats, wondering how they will find their place in a rapidly transforming job market. But it's not only students that are worried about the future. A growing number of employees at the mid-stage of their career are also thinking – where am I going? What's next?
"Several of the innovators we have welcomed to the Eastern Innovation Business Centre (EIBC) have reached the mid-stage of their career and are seeking something more," said John Sharkey, Chair of the EIBC Learning and Development Committee.
"For many, there is an overwhelming need for change and dissatisfaction with the path they have been following.
It's not uncommon for new businesses to be born from boredom and disillusionment. The key is to work out whether the product or service offering meets a real need – and how to ensure this new business lasts the distance."
John says that as the home of accelerating ventures, EIBC has a role to play in directing and inspiring businesses to take the next step.
"Our purpose here is to nurture accelerating businesses and it's something we are passionate about. Over the next three years, we plan to add a range of experts to our centre that can support our accelerating ventures. We're also about to embark on a one-of-a-kind mentor program, EIBCatalyst, which will explore the 'soft skills' – the skills we know we all need as a successful entrepreneur, but cannot always be learnt 'on the job'," John said.
"There are extraordinary opportunities for those who are willing to take the next step in their career and their business. EIBC is perfectly placed to support those businesses that are seeking something more."
"At EIBC we are beginning 2018 with bold plans for the future," said Danielle Storey, CEO of the Eastern Innovation Business Centre. "The Christmas and New Year break is traditionally a time for employees and business owners to re-think their future direction. We invite anyone considering their next step to investigate what we have to offer."